14 Day Free Trial On Any Plan.
The next generation
of marketing collaboration.

Get approvals faster, reduce stress,
and save time and money.
ApprovedSocial.io one central hub that lets you share previews of ad campaigns and social postings, track feedback, and streamline your workflow so your team can work closely together with clients from anywhere in the world.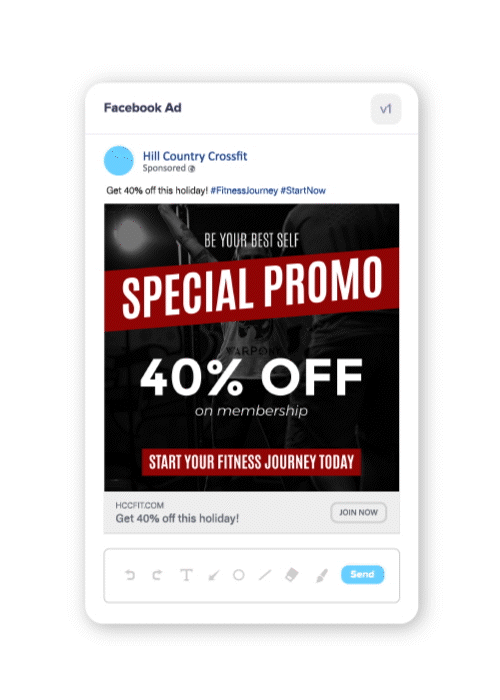 PRESENT
Custom Portals to manage projects under each client
Preview makes it crystal-clear for your clients how copy & creative works together
Placement Review allows you to show what ads look like in different placements on Facbook and Instagram like Story or Side placement.
REVIEW & EDIT
Markup Tool lets users

Annotate on ad previews
Add frame-by-frame video feedback.

Comment Timeline

Real-time client/team communication
Leave a comment

"Approved" status with timestamp

Document client approval to establish clear audit trail
Locked for editing to ensure that approved copy and creatives are published as is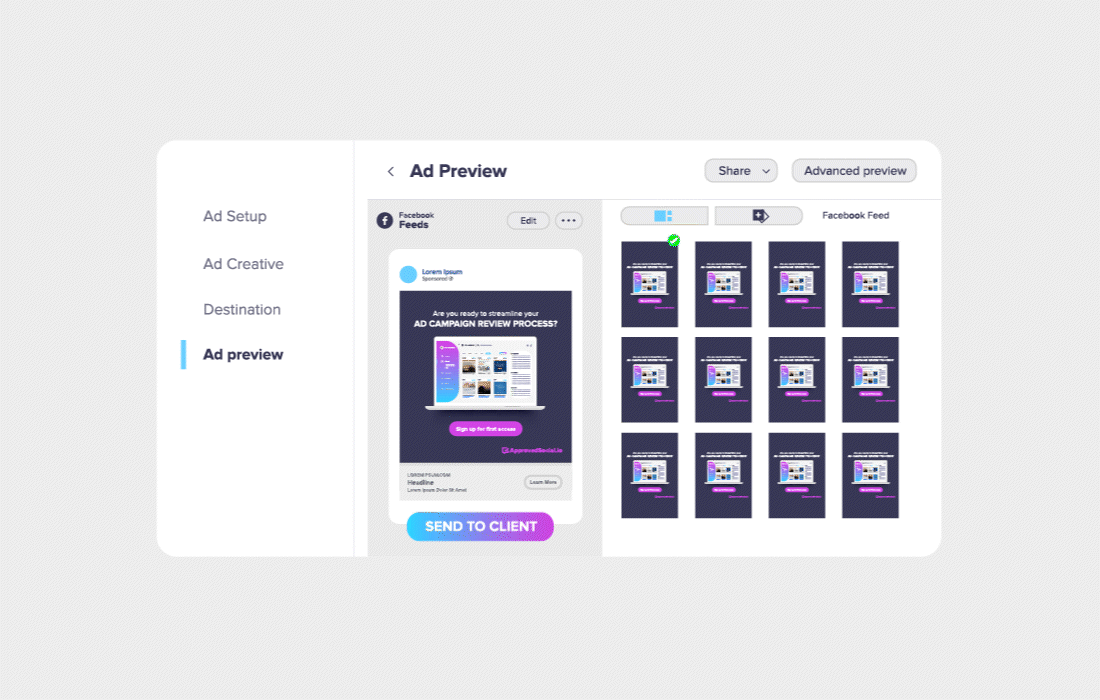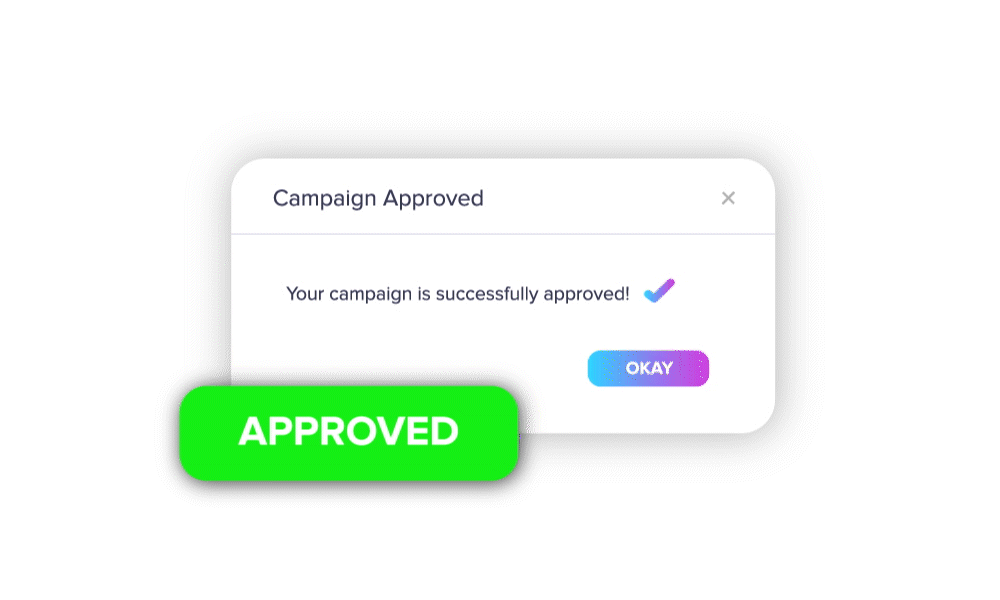 AUTOMATION
Publish directly to Paid and Social Channels

Automated Ad publishing
Automated social posting

Social posting review and scheduling
LIVE CHAT
Keep your team up to date in chat, and be notified with emails, Slack, and in-app notifications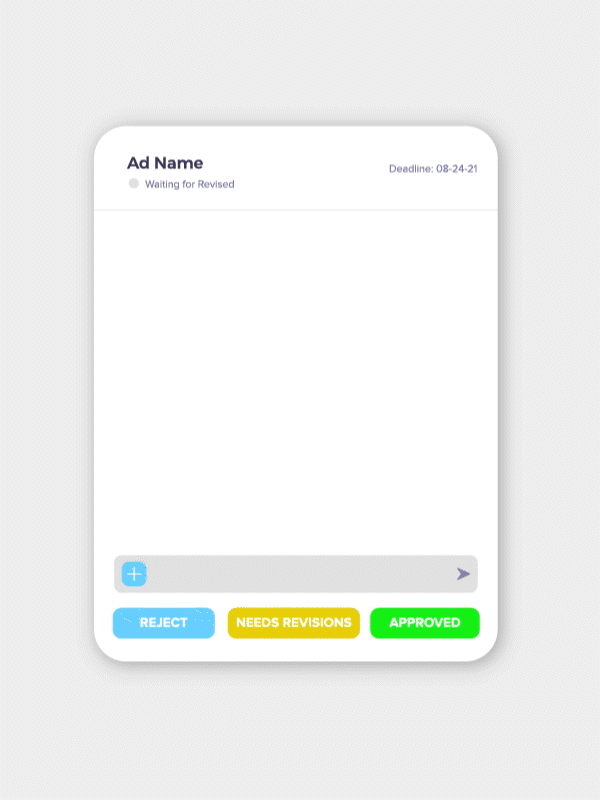 Technical Features

Up to 1 TB Storage

API Integrations

Easy Navigation
Increase the lifetime value
of your clients